Hydraulic End Fittings
PRIMUS
HY-DY Pat. Pending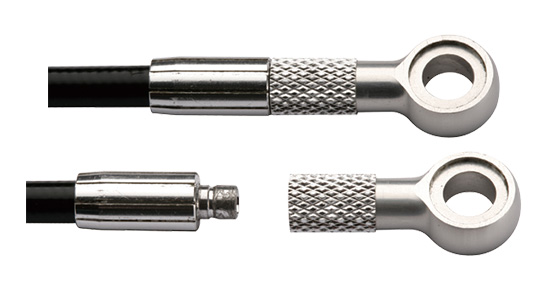 PRIMUS end fittings allow you to rapidly disconnect and reconnect your brake caliper from the master-cylinders without losing brake performance. Quick closing stop-valves guarantee 100% dry disconnect time after time.
Ideal for the competitive rider that needs to remove the forks from the frame to allow stowing in travel bag.
| | |
| --- | --- |
| TYPE | Part Number |
| Banjo | DHE-DY-UV-B |
| Straight | DHE-DY-UV-S |
OPTIO
: HY-QK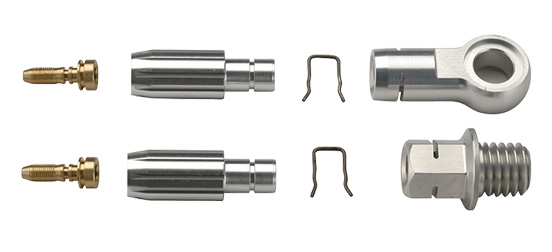 OPTIO Hydraulic end fittings are fully reusable time after time additional and uniquely they are fully interchangeable, enabling you to switch hose from one OEM system to another rapidly.
Suitable for all brake systems.
TYPE
Part Number
2x Banjo
DHE-QK-UV-B
2x Straight
DHE-QK-UV-S
2x Banjo
DHE-QK-UV-M
2x Straight
1ST LEGIONARY
HY
Photo
Part Number
TYPE
Descriptio
Shimano
Magura
Avid
Hayes
DHE-S-SH-S
Straight Connector
Compression Nut 
Bushing 
Insert
x
-
-
-
DHE-S-UV-B
Banjo Connector
Banjo Bolt Banjo Nut
2 O-ring 
Banjo 
Bushing
x
x
x
x
DHE-S-MA-S
Straight Connector
Compression Nut 
Bushing 
Insert
-
x
-
-
DHE-S-AV-S
Straight Connector
Compression Nut 
Bushing 
Insert
-
-
x
x
DHE-S-VU-C
Straight Convertor
Convertor Housing 
2 O-ring 
Compression Nut 
Bushing
-
x
x
x