VMAX RANGE
5.6Valve Extenders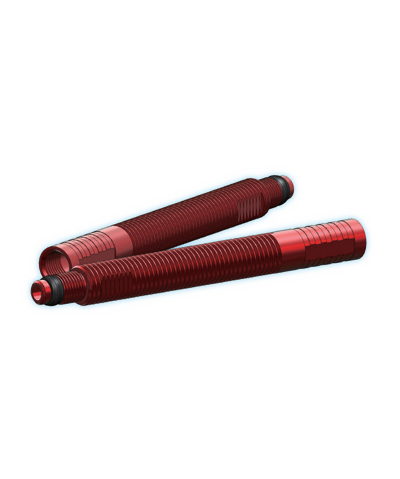 To be used when "current" Presta valve stem is too short to fit deeper rims. Rather than buy new valve stems can simple extend existing one to match rim.
How To Use:
Unscrew and remove existing Presta valve core and rim locking nut
Screw rim locking nut onto Legion valve extenders and screw assembly into existing stem
Tighten locking nut to secure and assure air-tight seal of stem to rim
Re-assemble valve core to end of Legion Valve extender.
Note: can screw multiple valve extenders together to work on the deepest rims
| ITEM No. | Spec. |
| --- | --- |
| WR-VE-1-BK-YY | 30mm Presta style Alloy Valve Extender |
Additional Colours available on request
YY
=Packaging: S1=Header Card (2Ppcs) WS=Bag (10pcs)