2.2 Outer Casing
2.2.1PRIMUS
: Aluminum Double Helix

Brake, Derailleur and Hydraulic
DNA: Cables & Housing Genetically Engineered Perfection
DNA is a revolutionary new cable housing like no other. DNA solves the issue of different cable types; Brake (2P), Derailleur (SP), and Hydraulic. It can perform all 3 functions by simply changing the liner.
Profiled interlocking Double Helixes allow it to; bend without changing length (gear), withstand large compression load (brake) and resist expansion from internal pressure (hydraulic). The strands are aluminum making it much lighter than traditional steel outer. DNA is economically produced in practical continuous lengths and, because of the small pitch of the strand wires, it is far more flexible than traditional cable.
Benefits:
• Multifunctional
DNA can morph to operate as Brake, Gear or Hydraulic by simply changing the liner
• Zero Compression
DNA doesn't change length on bends so it doesn't compress underload, delivering crisp clean shifting performance and sharp powerful braking; reducing lever "dead-travel"
• Super Flex
DNA strand helixes are small pitched making it the most flexible, kink resistant outer on the market. Unlike other linked cable systems it doesn't inhibit steering
• Zero Expansion
The aluminum outer prohibits expansion of the liner under-pressure delivering superior braking performance for hydraulic systems, especially on the rear
• Super Light-weight
DNA is made from aluminum making significantly lighter than traditional out casing. Additionally anodization makes not only aesthetically better but also gives it superior environmental protection.
Market
Color
Part Number
Single Header Card
Length (3M)
Brake
BLACK
CO-1-B-BK-S1
SILVER
CO-1-B-SI-S1
Derailleur
BLACK
CO-1-G-BK-S1
SILVER
CO-1-G-SI-S1
2.2.21ST CENTURION
: Aluminum-Steel Matrix : SP (Derailleur & Brake)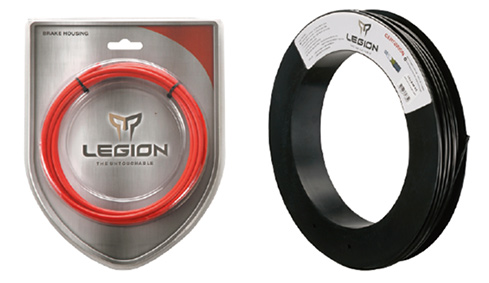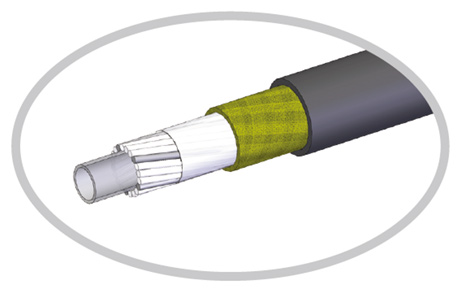 The Legion 1st Centurion outer-casing is fiber reinforced metal-matrix construction. In that the outer strands are a combination of both stainless – steel and aluminum, this is further reinforced by a high strength-fiber wrapped around the stands to prevent "bursting" of the strands under extreme braking loads and limit compression for efficient crisp gear changes.
SP-Metal Matrix:

Ø5.0mm, 19x Strand wires: Brake
Ø4.0mm, 17x Strand wires: Gear

Slick

Pre stretched to ensure 1 set-up
Surface smoothed for improved efficiency

12 Aluminum Strands Gear
14 Aluminum Strands Brake

Light-Weight Construction

5 Strands Steel
High Strength Fiber Braid Brake

Buckling resistance for brake outer

POM Liner:

Ultra low friction for improved efficiency
Hardwearing for endurance/life
Market
Type
Size
(mm)
Length
(M)
Part Number
(Single Header Card)
Part Number
(50M/Work Shop)
Derailleur
SP
4
3.2
CO-2-G-

XX

-S1
-
50
-
CO-2-G-

XX

-W1
Brake
SP
5
3.2
CO-2-B-

XX

-S1
-
50
-
CO-2-B-

XX

-W1
XX
=Color: WH=White, RD=Red, BU=Blue, BK=Black, YL=Yellow
2.2.3TURMA
: Radiate the Energy! 2P(Brake),SP (Derailleur)

A range of high visibility housing that not only reflects your hardcore riding style but also aids visibility, due to the highly reflective finish.
Be Keen be Seen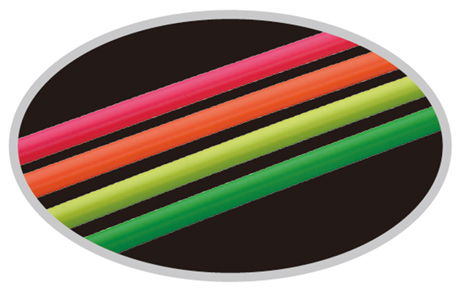 Market
Type
Size
(mm)
Length
(M)
Part Number
(Single Header Card)
Part Number
(50M/Work Shop)
Derailleur
SP
4
3.2
CO-4-G-

XX

-S1
-
50
-
CO-4-G-

XX

-W1
Brake
SP
5
3.2
CO-4-B-

XX

-S1
-
50
-
CO-4-B-

XX

-W1
XX
=Color: FY=Yellow, FG=Green, FP=Pink , FO= Orange
2.2.41ST LEGIONARY
: 2P (Brake), SP (Derailleur)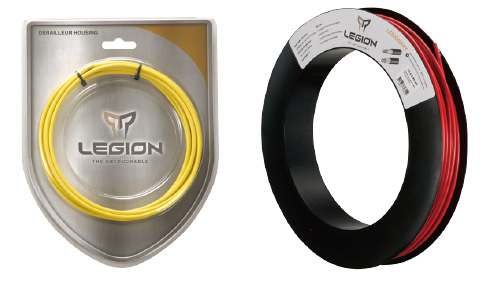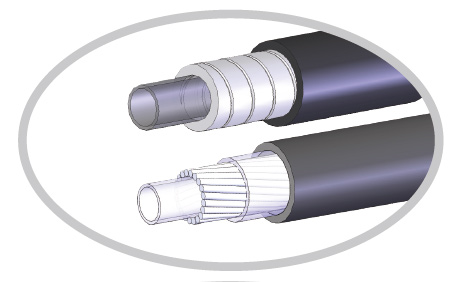 2P High Strength Steel
SP High Strength Steel
PE Liner

Increased environmental protection
Low friction surface for improved efficiency
Hard wearing for endurance/life

Outer Material
Market
Market Type
Size
(mm)
Length
(M)
Part Number
(Single Header Card)
Part Number
(50M/Work Shop)
Derailleur
SP
4.0
3.2
CO-3-G-

XX

-S1
-
50
-
CO-3-G-

XX

-W1
Brake
2P
5.0
3.2
CO-3-B-

XX

-S1
-
50
-
CO-3-B-

XX

-W1
XX
=Color: WH=White, RD=Red, BU=Blue, BK=Black, YL=Yellow