VMAX RANGE
Why need a new valve
Tubeless Road Demand:
The trend now in the road market is to go tubeless.
Tubeless wheels have 15% less rolling resistance, so far more efficient
Tubeless wheels can be ridden at lower pressures than those with inner tubes without fear of puncture.
Lower pressure leads to far more comfortable rides
Road Need Presta Sizes:
Road has preferred Presta over Schrader valves due to their compact size and high pressure seal ability. Actually as the required valve rim hole is also smaller many MTBs also use this Presta for improved rim strength.
THE NEED FOR HIGH VOLUME
Tubeless requirement for valves are totally different to those used for inner tubes.
Seating of the Tire The most important feature is to allow the tire to seat as quickly as possible. So the valve must allow high volume air flow. Presta valves by design are not high volume, hence users generally will remove valve core to pre-seat tyre before final inflation.
Sealant Injection With tubeless wheels its common practice to use a liquid sealant in the tyre, to prevent flats, these sealants have high viscosity so block traditional valves. This necessitates the need to remove a Presta/Schrader valve cores to inject the sealant.
VMAX values
Vmax valves deliver; 300% more volume, enabling tyres to be seated with a track pump. Sealants can be added/removed directly through the valve. All Vmax valves work with all Presta lock-pumps. 3 options are available, MTB (robust) Road (light) and a Convertor that enables consumers to use existing valve stem.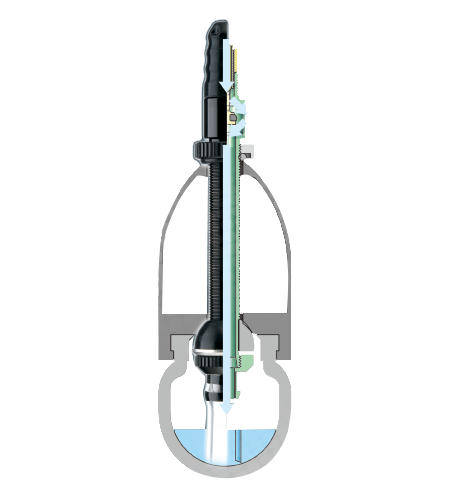 5.1MTB Valves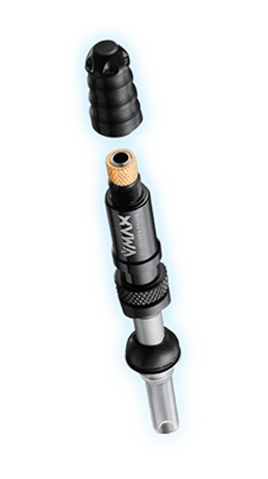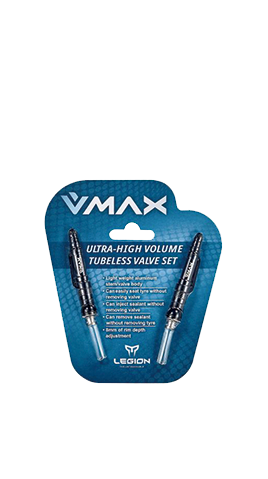 | ITEM No. | Rim Depth | Std. Eq.Spec. |
| --- | --- | --- |
| WR-HVV-1-XX-YY | 13.5 to 21.5 | 35 |
| WR-HVV-2-XX-YY | 21.5 to 29.5 | 44 |
| WR-HVV-3-XX-YY | 29.5 to 37.5 | 60 |
XX
=Colour: RD= Red, BU= Blue, BK= Black
YY
=Packaging: S1= Card (2pcs), WS= Bag (100pcs)
Additional Sizes available on request